How to send song requests
---
Only singers logged into their FREE account can send requests (sign up for an account here).
Once you are logged in, if the DJ is also logged in and accepting song requests (they need to have a requests subscription set up), you will see requests buttons appear to songs:

(for karaoke shows)

(for DJ shows)
Tap the button, and if it's a karaoke show, you will be presented with the folowing pop up: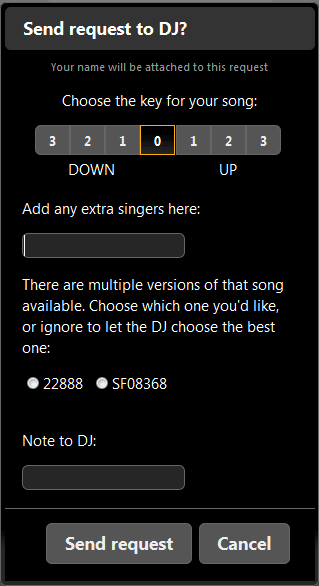 Follow the instructions on the dialog, and hit the 'Send Request' button.
That's it!!!
To view and/or cancel requests you have in the rotation, click the Requests folder near the top/center of the song book.