1.
You, the DJ, create, edit and upload your song lists (up to 8 lists per account) using our desktop app, SongbookDB Pal
®
(Windows & Mac compatible), and maintain your account, venues, gigs etc via the online dashboard at
www.songbookdb.com/dashboard
. You can test it ALL out for FREE by registering for our
30 day free trial
.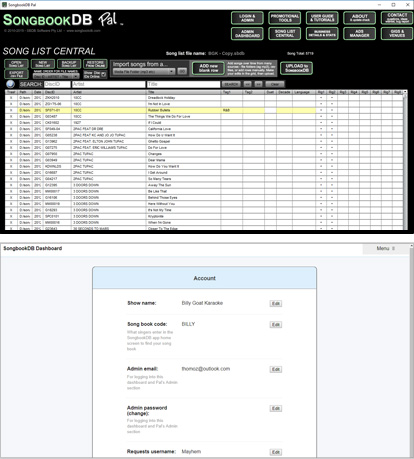 2.
Singers browse or search your songs on our app SongbookDB (
iOS
,
Android
or
web-app
), which you, the DJ, can also run as a kiosk on a laptop or tablet. They connect to your song book by entering your unique code (5-6 letters) or scanning a
QR code
, which you
set up in your account
& advertise at your gigs & on your website & print media.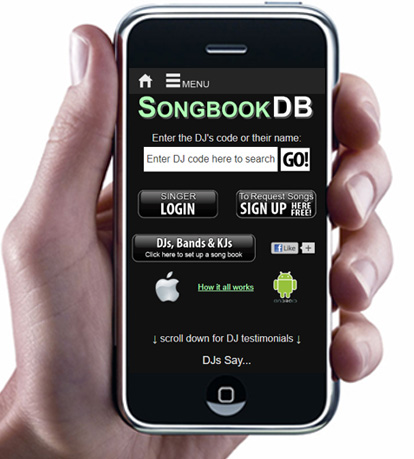 3.
If you want to receive song requests from singers, you can choose to do so either a) on your laptop using our app SongbookDB Pal, b) on your phone or tablet using our Requests Hoster app, or c) if you're a PCDJ™ Karaoki or MTU Hoster
®
user, receive song requests directly in their karaoke hosting programs using a plugin we developed with them.